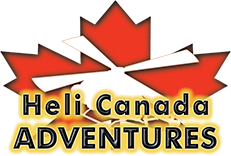 Heli Mountaineering Canada
heli mountaineering adventure of a lifetime
Imagine an exclusive Heli mountaineering adventure, designed just for you. Whether you're completely new to mountaineering or a seasoned veteran, our three-day heli mountaineering adventure is your passport to fun, challenge, and exhilaration. The setting for your adventure is the Gold Range of the Canadian Rockies near Revelstoke, BC.
Experience an unparalleled wilderness, home to bald eagles and mountain goats…and to Heli Canada Adventures' exclusive mountaineering adventure vacations.
It's waiting for you
Heli Mountaineering Canada

Our second helicopter vacation with Heli Canada Adventures was amazing, from trip organization to the adventure - heli mountaineering. We booked again for the next year and we hope to see you too!

– Fred and Angie Becker, CA, USA Return Guests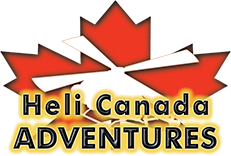 Private Guided Heli Mountaineering
the ultimate heli adventure!
For this particular activity, we present our Diamond Cut package. And what a package it is – a very flexible option that provides exclusive private guiding that is customized to your schedule, your dates, and your adventure choices.
You let us know what your ideas and potential dates are, and we'll work with you to provide an expertly-guided mountaineering trip where every detail is planned and taken care of, right down to the last refreshment of the day.
Plan with us today
Private Guided Heli Mountaineering

Lynn and I had hoped for the adventure vacation of a lifetime...and Heli Canada Adventures exceeded even our wildest dreams....Bob's friendly dedication to our needs made everything run smoothly. He warned us this would be addictive, and he was right. We'll be back!

– Lynn and Paul Leroux, Boston, USA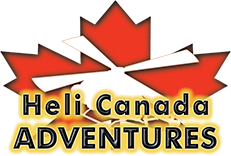 Glacier Trekking
Explore Rivers of Ice
Glacier trekking is a fabulous way to explore one of nature's true wonders – these great rivers of ice have existed for centuries, winding their way through mountains and valleys. With the future of glaciers at risk, the time to explore them is now.
Little experience is necessary; if you're reasonably fit and have a passion for new terrain, Glacier trekking is for you. All gear is provided, with instruction given on roping up and using crampons, along with basic crevasse rescue. Prepare to love Glacier trekking, as you wander through crevasses, ice caves, and moulins.
The adventure awaits

Everything from the hotel to the helicopter to the fantastic food in the mountains was pre-arranged and done with total client satisfaction in mind. Thanks for the great trip, guys!

– Bram Rossman