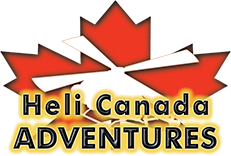 Summer Courses
Summer Courses with Heli Canada Adventures
Hone your outdoor photography skills in one of Canada's most inspiring wilderness settings. Expand your rock climbing techniques or learn about mountaineering fundamentals, surrounded by soaring peaks, glacier fields, snow-fed lakes and wildflower meadows. There's nothing like it!
Our courses make ideal corporate teambuilding and incentive programs. With adventures such as rock climbing or mountaineering, we provide the catalyst for experiential learning that helps individuals become better team players, and managers become better leaders.
Learn more today

First-class all the way, Heli Canada Adventures!! Very positive attitudes by all staff – what an adventure!!

– Randy M., Washington, USA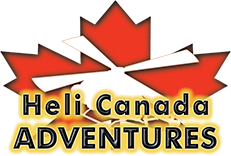 Photography Adventures
Outdoor Photography Seminars
Wildflower meadows studded with summer colours, cloud-wreathed alpine peaks that seem to scrape the sky, glaciers that reflect the sun in millions of points of light… Here in the Canadian Rockies, the play of light and shadow creates an ever-changing landscape that provides the ideal setting for courses on the art of outdoor photography.
Heli Canada Adventures celebrates this amazing opportunity for photographers with one- or three-day outdoor photography workshops, featuring instruction by renowned photographer Jim Maitre.
Enroll now

Very good learning – friendly, helpful, and knowledgeable guides and instructors. Excellent photo seminar, good anecdotes, and lots of experience. Cute and handsome dog, too!!!

– Penny L., California, USA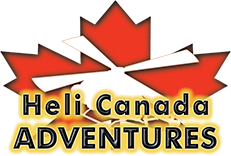 Rock Climbing
Climbing Courses in the Rocky Mountains
You don't need any rock climbing experience to enjoy this three-day Introduction to Rock Climbing course and training…just bring an appetite for fun and challenge! If you're an experienced climber, we'll tailor the instruction, allowing you to expand your personal techniques and to build on the knowledge and experience you already have.
Surrounded by glaciers, alpine tarns, wildflower meadows, and outstanding rock climbing potential, you'll learn about harnesses, helmets, and rock shoes – all within half an hour of finishing your morning cappuccino.
Go for it

Heli Canada Adventures enables you to reach destinations you never thought you could accomplish. They take mountaineering and bring it to a level where you are pushing yourself, but in a safe environment. Because of that, you find yourself seeing places you never even dreamed of!

– Linda Lebid, New York, USA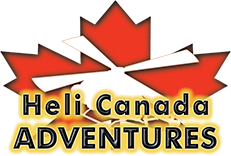 Mountaineering
Heli Mountaineering Courses in British Columbia
Our six-day Introduction to Mountaineering course offers expert mountaineering training, thrilling adventures, comfortable camps, gourmet dining, and the camaraderie of fellow mountaineering enthusiasts, all in the outstanding wilderness of British Columbia's Rocky Mountains.
The course features highly qualified ACMG guides. You'll work with them during daily training mini-expeditions in the Monashee Range of British Columbia's Rocky Mountains, covering terrain that varies from wildflower meadows to alpine peaks to glaciers.
Improve your skills

The learning environment our guide constructed made for a very positive experience and adhesive group. I would recommend Heli Canada Adventures for anyone looking to take as much information as possible from their mountaineering course. Small Groups = Big Learning!

– Kyle A., Utah, USA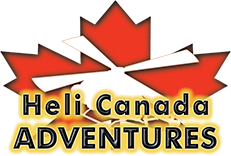 Corporate Teambuilding
Create a High-performance Staff with Teambuilding Programs
Heli Canada Adventures provides seasoned expertise in adventure-based corporate teambuilding and learning, experiences that will help to develop and expand an individual's ability to manage teamwork, communicate effectively, oversee staff, problem solve, and establish trust.
In today's world, corporate teambuilding translates into leadership skills and capabilities that will ensure the survival of your business, producing high-performance teams that are sure to succeed.
Contact Us for Details

Heli Canada Adventures provided a good, solid learning experience in a fantastic outdoor environment. The skill level of the guides was high, and the places they took us were well chosen and safe.

– Ian P. Yurdin, International Product Line Manager/Adventure Footwear, Adidas International