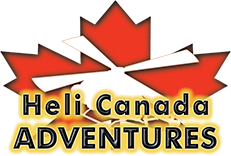 Client Area
Client Area
Planning your trip with Heli Canada Adventures
Whether you plan on heli hiking, heli mountaineering, heli picnics or doing a rock climbing course, you'll have more fun if you arrive for your adventure in the BC Rockies prepared. The right clothing and equipment will make a big difference, so make sure to check the equipment list that pertains to your particular adventure or trip.
The information found in this section will help you in your trip planning so you can get the most out of your Heli Canada Adventures vacation, whether you're coming alone or with a group of friends or family.
Although trip planning and booking is vital to a great holiday experience with us, we don't want the process to feel burdensome. If we can help you in any way, just give us a call or send us an email. No detail is too small or irrelevant. Remember, we've done this many times before; you are invited to take advantage of our knowledge and experience! Please feel free to contact us.
You can access the other pages in this section using the ☰ menu at the top left of your screen.